DESTIN FLORIDA FORECLOSURES AND SHORT SALES!!
Distress Sales, Foreclosures and Short Sales. Buy For Cents on the Dollar!!
Miramar Beach, Destin, Sandestin, Fort Walton Beach, Niceville, Santa Rosa Beach and More!
This site is nuts and bolts featuring great tips and great deals for buyers and investors. We have over 25 years of REO and short sale experience in this market, and hundreds upon hundreds of satisfied customers and clients!!
---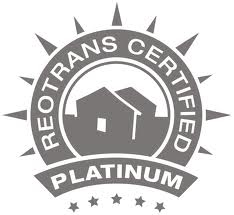 Certified Distressed Property Expert
Learn about distressed property sales, how to take advantage of amazing deals, and what to do if you are in trouble or upside down in your house
---
Watch a short video about buying Distressed Property

Once you've watched the video, stay here and find your "hottest deal now!" or click over to our wonderfully expanded info website.
---
Registered members receive Top Priority Status! Receive daily property updates – Pre-Foreclosures, REO, Short Sales, Auctions, Cash Flow Analysis, Investment Analysis and more!
---
WHAT IS A SHORT SALE? How the Short Sale works, why do a Short Sale? Click here for answers to these and many other questions.
---
Avoiding Foreclosure – According to Freddie Mac
Freddie Mac explains how to avoid foreclosure, what to look for and what your options may be.
---
10 Credit Myths That May Damage Your Score
The best defense against making a credit blunder is to better educate yourself about credit and ways to manage it.
---
Our hottest real estate deals … Foreclosures, seizures, short sales, pre-foreclosures and estate sales in Destin, Fort Walton Beach, Seaside, Grayton and Sandestin.
---
How Much Do These Foreclosure Properties Actually Sell For?!?!
Find out now. You may be amazed. Destin area foreclosures are a gold mine of opportunity for buyers.
---
VIEW THOUSANDS OF HOMES AND CONDOS!!! Destin, Seaside (Santa Rosa Beach), Sandestin, Grayton Beach, Ft. Walton Beach, Navarre Beach, and more.
---
Before buying at a public foreclosure auction, you need to be prepared!